eBay design Templates and how the Advanced HTML Generator works?

Our standard HTML Generator makes selling on eBay a lot easier than trying to manage bulk listings from within the eBay interface, however for those wishing to make eBay a part of their Multichannel Ecommerce Enterprise then more power and more control may be required. The Advanced HTML Generator adds Order Management Tools to the HTML Generator, giving you the power to manage your entire eBay activity from a single interface and gives you control of a wider scope of activity, not just listings but also the stock control management and order fulfilment processes.
Standard HTML Generator
Order management:

Flagging Won and Bought items
Paypal payment confirmation
Manage picklists
Update listing status to shaped via the tool interface

Update Listings status on eBay via the HTML Generator
Stock control and management
Generate a PDF invoice for the order with integrated labels at the bottom that you can print off and use for shipping
Generate acknowledgment message of order document
Customers database management for future marketing use.
This means that you never really have to log into eBay itself on a day to day basis to fulfil all your functions as an eBay Store Manager, keeping you focussed on your business decisions and making sure your eBay activity is fully controlled.
How do I use the Advanced HTML Generator?
Create a profile for each product. The profile will include fields such as title, eBay category, quantity, price, shipping rules and costs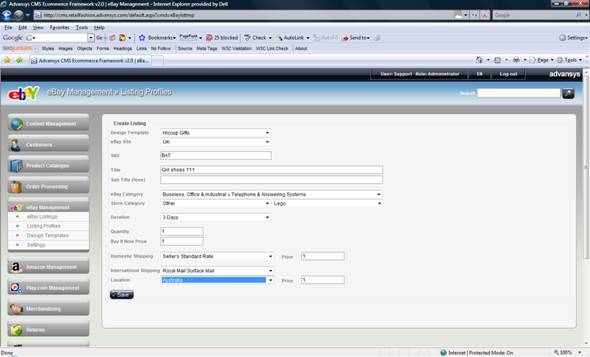 Once the profile has been created this profile can always be used – no need to keep re-entering the data
Bulk list your profiles onto eBay as items to sell
Within the CMS view the start and end of the item, quantity, 'buy it now price' 'delivery' and status whether it is active, sold or unsold.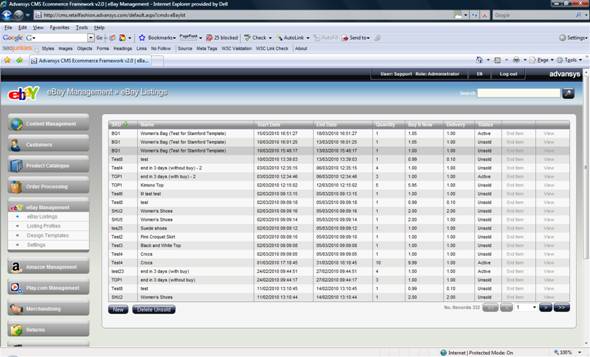 The profiles that have been sent up can be automatically merged with your eBay Store Design. There is no need to alter the design layouts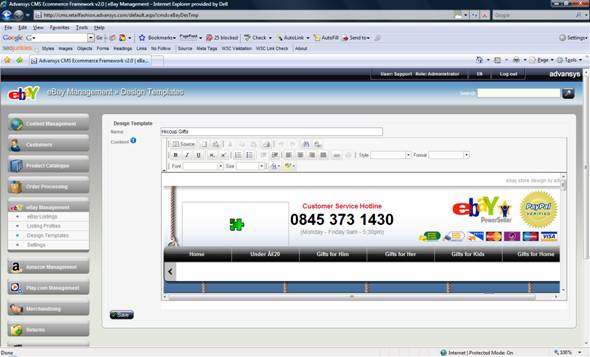 Once the item has been bought by the customer on eBay the transaction is flagged as unpaid within the Advansys CMS. This is deemed as commitment from the customer until the funds have been received. An order confirmation email is sent out via the Advansys CMS as well as via eBay.
Once the funds have been received via Paypal the transaction is updated as paid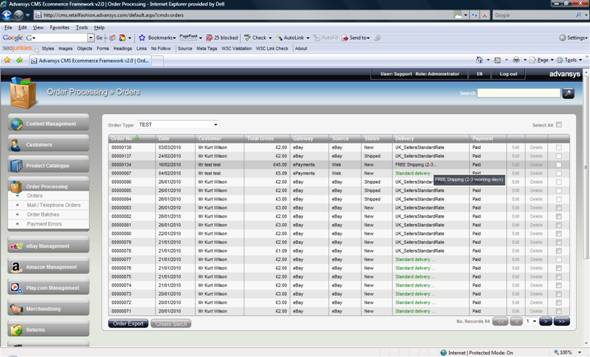 Within the orders list easily pick which skus (as a batch) will be shipped and automatically send this information to eBay to inform the customer that the item has been shipped